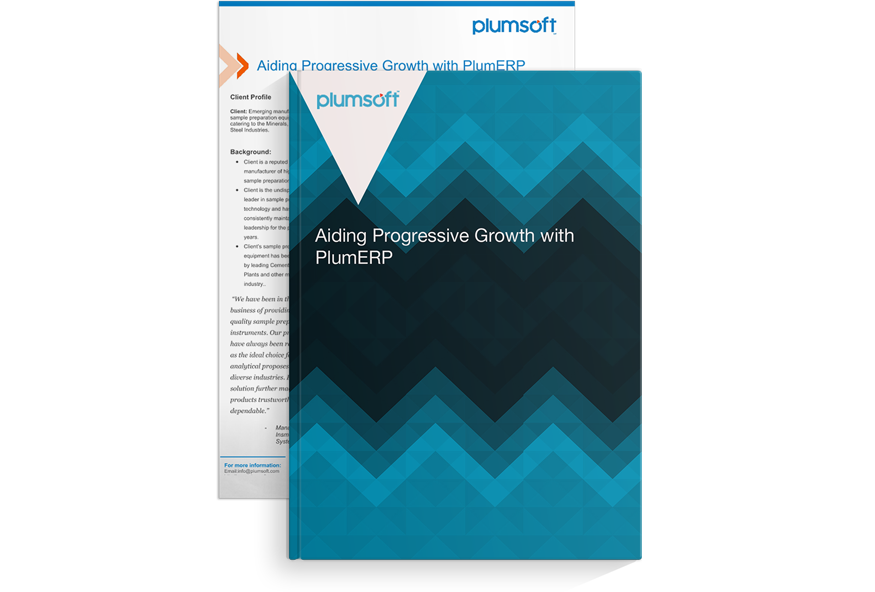 Aiding Progressive Growth with PlumERP
Client is a pioneer in the industry manufacturing high specialty Sample Preparation machines that have gained wide acceptance across diverse industries including but not limited to Minerals, Cement and Steel Industries.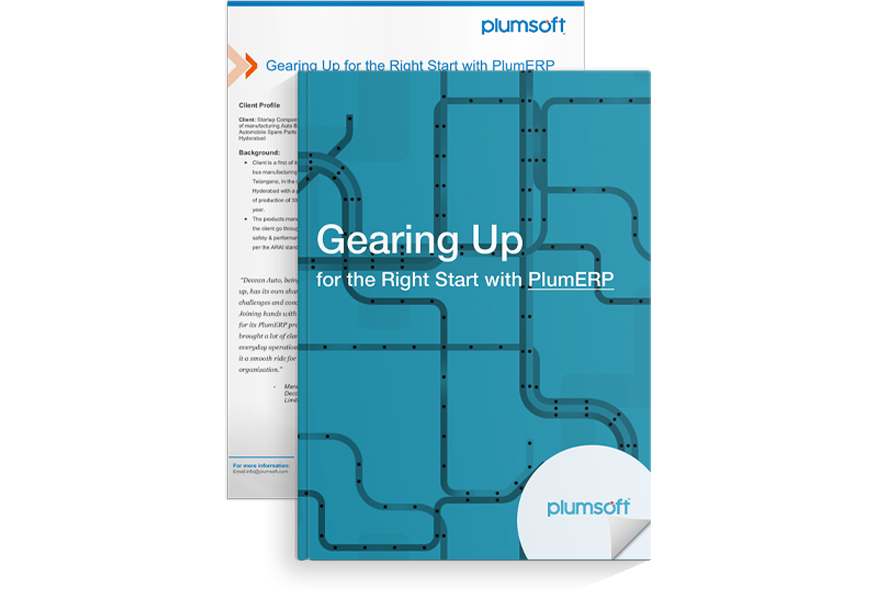 Gearing Up for the Right Start with PlumERP
Client is a Startup company in the line of manufacturing auto buses and automobile spare parts. Client has a state of the art;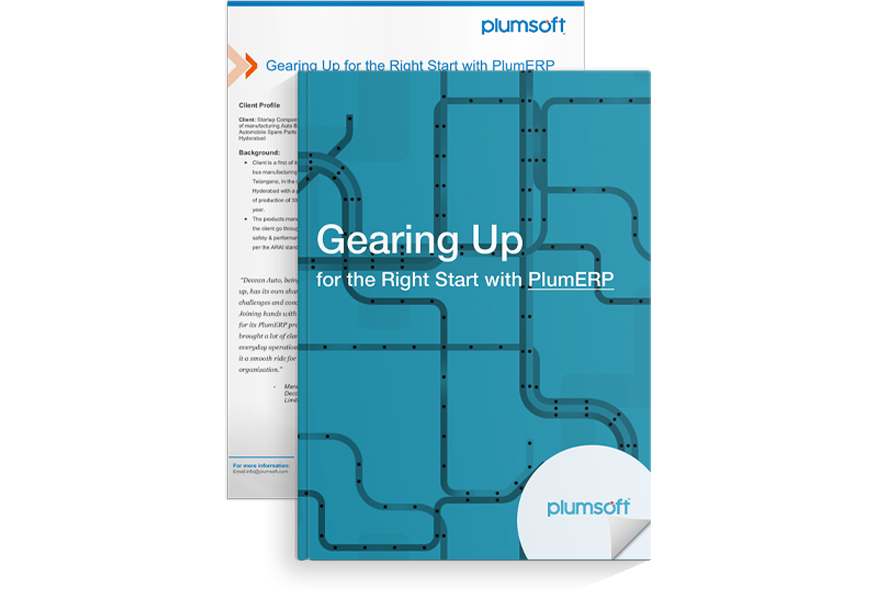 Growing Steady with PlumERP - Toshali Cements
An emerging international cement manufacturer with plants in India and abroad.
Download Your Copy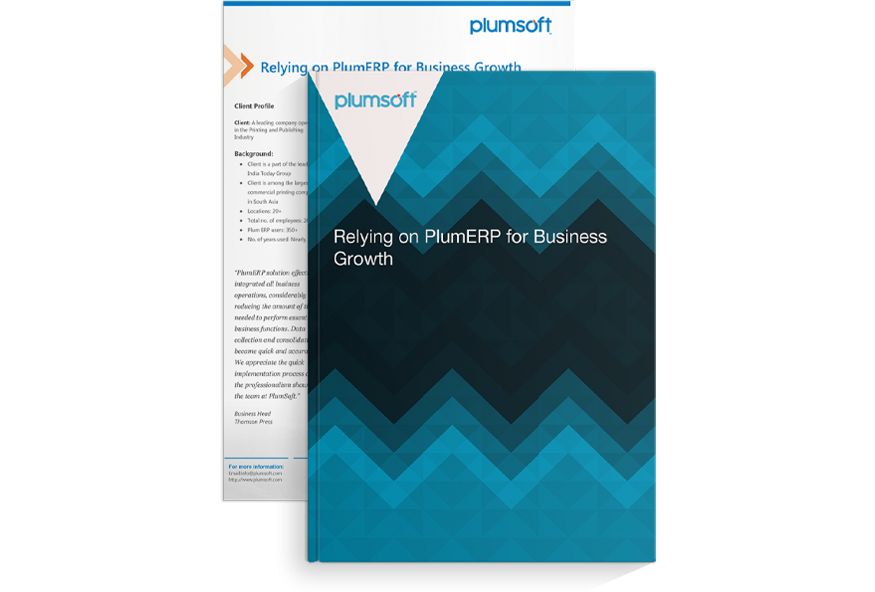 Relying on PlumERP for Business Growth - Thomson Press
PlumERP solution effectively integrated all business operations, considerably reducing the amount of time needed to perform essential business functions. Data collection and consolidation became quick and accurate. We appreciate the quick implementation process and the professionalism shown by the team at PlumSoft
Download Your Copy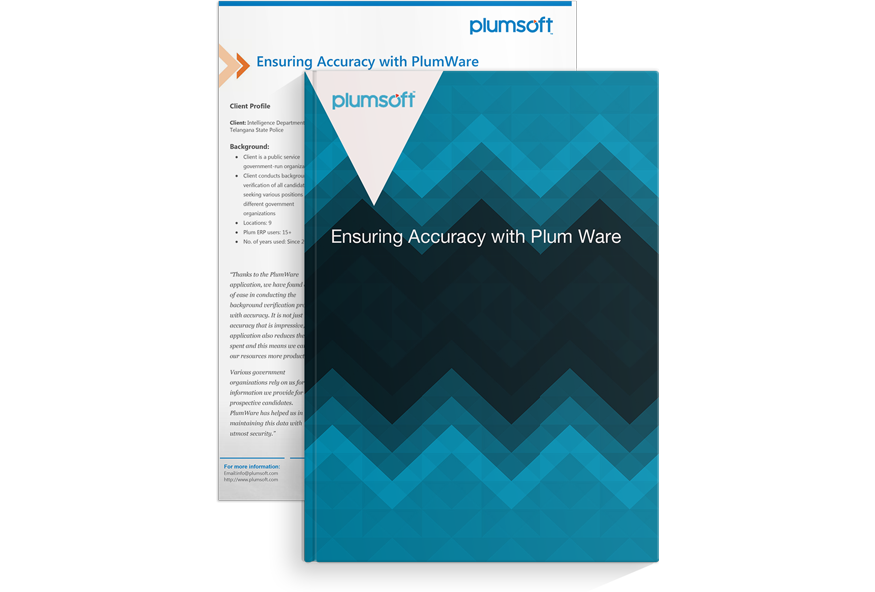 Ensuring Accuracy with PlumWare - Telangana State Police
Thanks to the PlumWare application, we have found a lot of ease in conducting the background verification process with accuracy. It is not just the accuracy that is impressive, the application also reduces the time spent and this means we can use our resources more productively.
Download Your Copy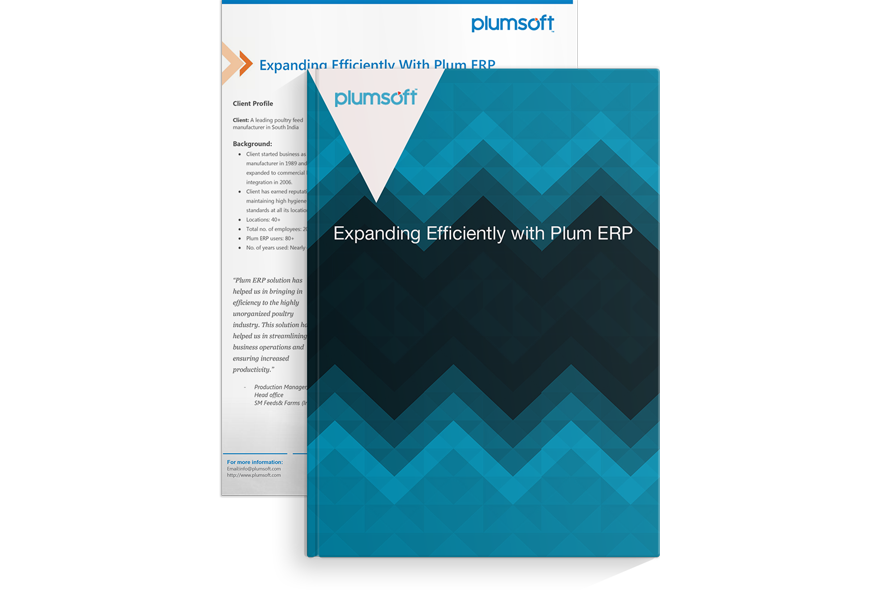 Expanding Efficiently With Plum ERP - SM Feeds & Farms
Plum ERP solution has helped us in bringing in efficiency to the highly unorganized poultry industry. This solution has helped us in streamlining our business operations and ensuring increased productivity.
Download Your Copy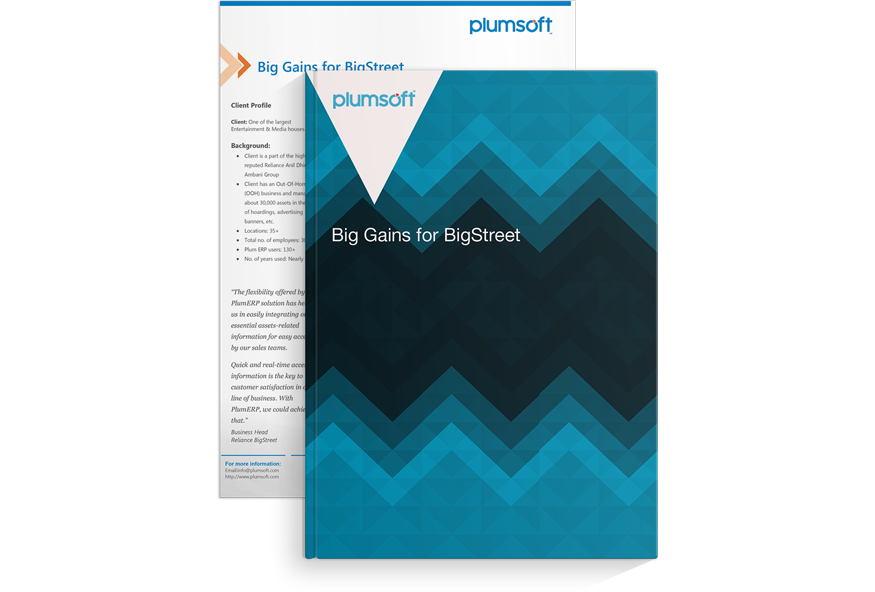 Big Gains for BigStreet- Reliance BigStreet
The flexibility offered by the PlumERP solution has helped us in easily integrating our essential assets-related information for easy access by our sales teams.
Download Your Copy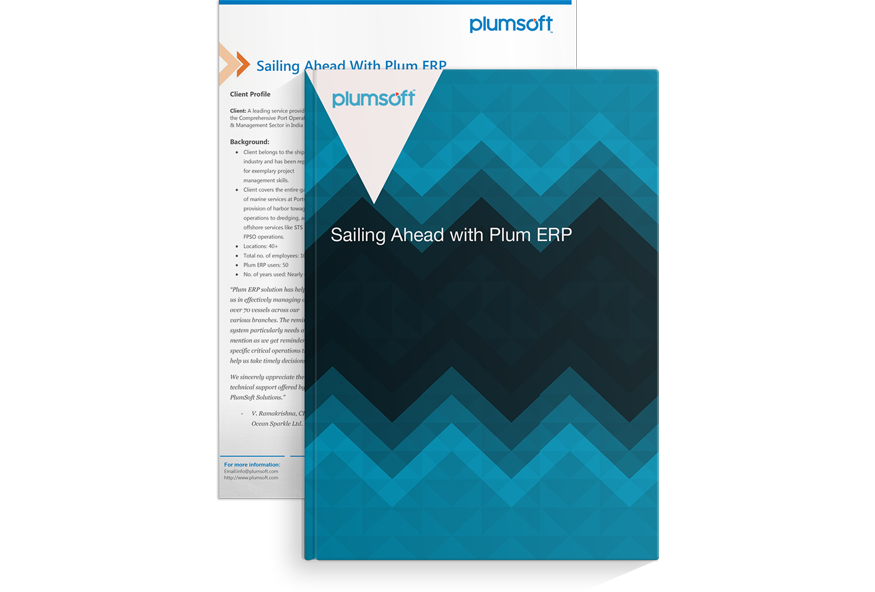 Sailing Ahead With Plum ERP – Ocean Sparkle Ltd
Plum ERP solution has helped us in effectively managing our over 70 vessels across our various branches. The reminder system particularly needs a mention as we get reminders for specific critical operations that help us take timely decisions.
Download Your Copy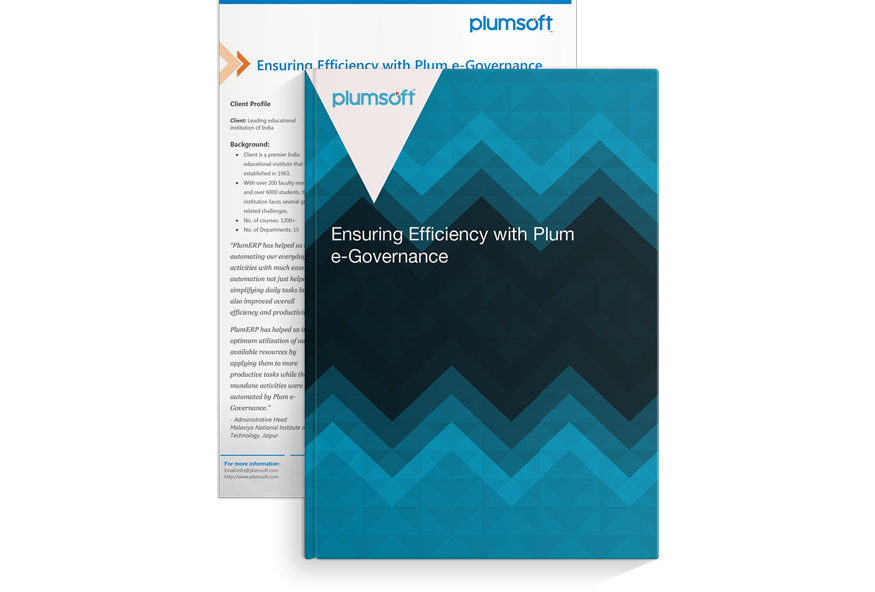 Ensuring Efficiency with Plum e-Governance - MNIT, Jaipur
PlumERP has helped us in automating our everyday activities with much ease. The automation not just helped in simplifying daily tasks but also improved overall efficiency and productivity.
Download Your Copy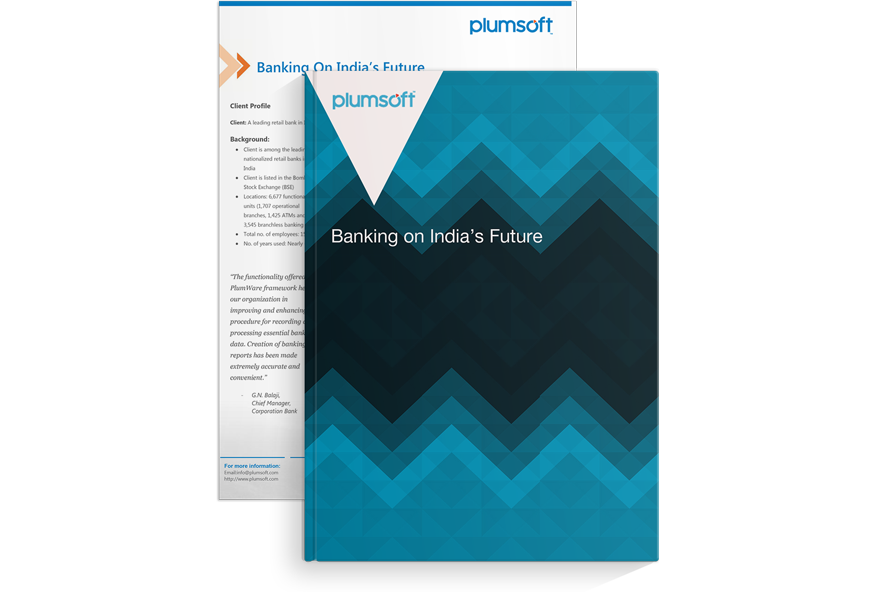 Banking On India's Future - Corporation Bank
The functionality offered by PlumWare framework helped our organization in improving and enhancing the procedure for recording and processing essential banking data. Creation of banking reports has been made extremely accurate and convenient.
Download Your Copy